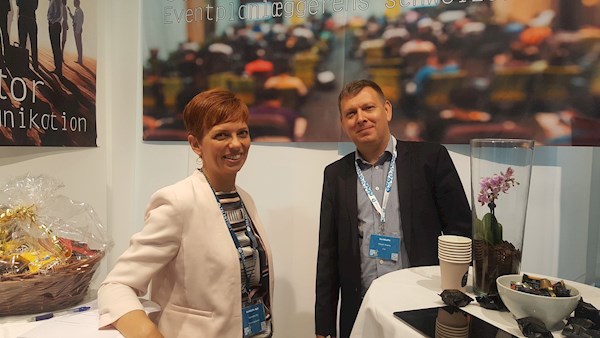 Attendwise is a software company who have specialised in providing a digital guest registration solution with Guestbook and a suite of digital event tools to manage events through the Event Platform ConferenceCommunicator.
Our company saw the light of the day in the year of 2011. Back then, apps were the new black, and we developed tailormade apps for after-school childcare facilities, museums, tourist information centres and municipalities. From 2013 we took a swift from developing software by demand to software as a service. We started to develop and market license based software with the two solutions: Guestbook and ConferenceCommunicator.
Attendwise is owned by Mikael Klante, our CTO and founder of SortKaffe now Attendwise in 2011, and Jeannette Eis, CCO and a partner since 2013.
Company information
Company name: Attendwise Aps
Company address: Kildeparken 12, 16E, 8722 Hedensted, Denmark
CVR: 33870477
Company web: www.attendwise.com
ConferenceCommunicator: www.conferencecommunicator.com
Bank: Danske Bank - reg.no.: 3409 & account no.:0012397313
IBAN no.: DK1930000012397313
Swift: DABADKKK
Conditions of payment
When purchasing a license to Guestbook you will be billed the full amount with 8 days of payment deadline.